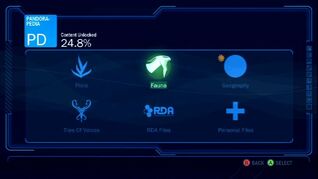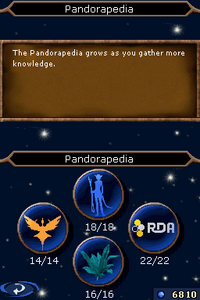 The Pandorapedia is a title used by several encyclopedias in the Avatar franchise. These include:
In the game, players can scan or derive information from their environment, populating the encyclopedia as they travel. Between the different variants, Pandorapedia contains articles about creatures, vehicles, equipment, weapons, flora, characters, etc.
On the Nintendo DS game, Pandorapedia articles can be obtained by finding shrines all over the world and sometimes by killing some enemies. Pandorapedia can be viewed at lore shrines.